Macadamia, Nutella, Biscotti
Free UK shipping for 250g & 1kg bags!
Roasted for balance, not acidity
Brazilian coffees are often a little looked down upon by the speciality coffee scene. They tend not to have the vibrant, acidic, floral or fruity notes of African coffees, nor the clean elegant characteristics of what you can get out of Central America. Brazil is seen as almost a factory of coffee – about a third of all the worlds coffee comes from Brazil alone, so one can understand that it's easy for people to disregard it as simply "mass-produced".
And for the most part this view is accurate. Brazil is a factory of coffee. It farms it on a scale unlike anywhere else. It is mass-produced. But for every Brazilian mega-farm there are many tiny smallholders doing their thing, often on scales that are barely considered commercial. Many of these small farmers have it in their blood, the farms passed down through generations.
The easiest way to understand how altitude affects a cup of coffee is this: The higher the altitude the harder the tree has to work to produce fruit. This lengthens the time between flowering and the ripening of the coffee cherries and it's this longer time that allows more complex flavours to develop.
Catuai was officially introduced to Brazil in 1972. It's a genetic cross between Yellow Caturra and Mundo Novo and like those varieties can also come in both red and yellow varieties. Catuai is a smaller plant than most, meaning it can be planted in greater density and has easier access to the cherries during harvest. There hasn't been much study into the cup difference between Yellow and Red Catuai, but many believe Red Catuai to have a fuller body and produce more complex coffees.
Processing method - Honey & Dried on African Beds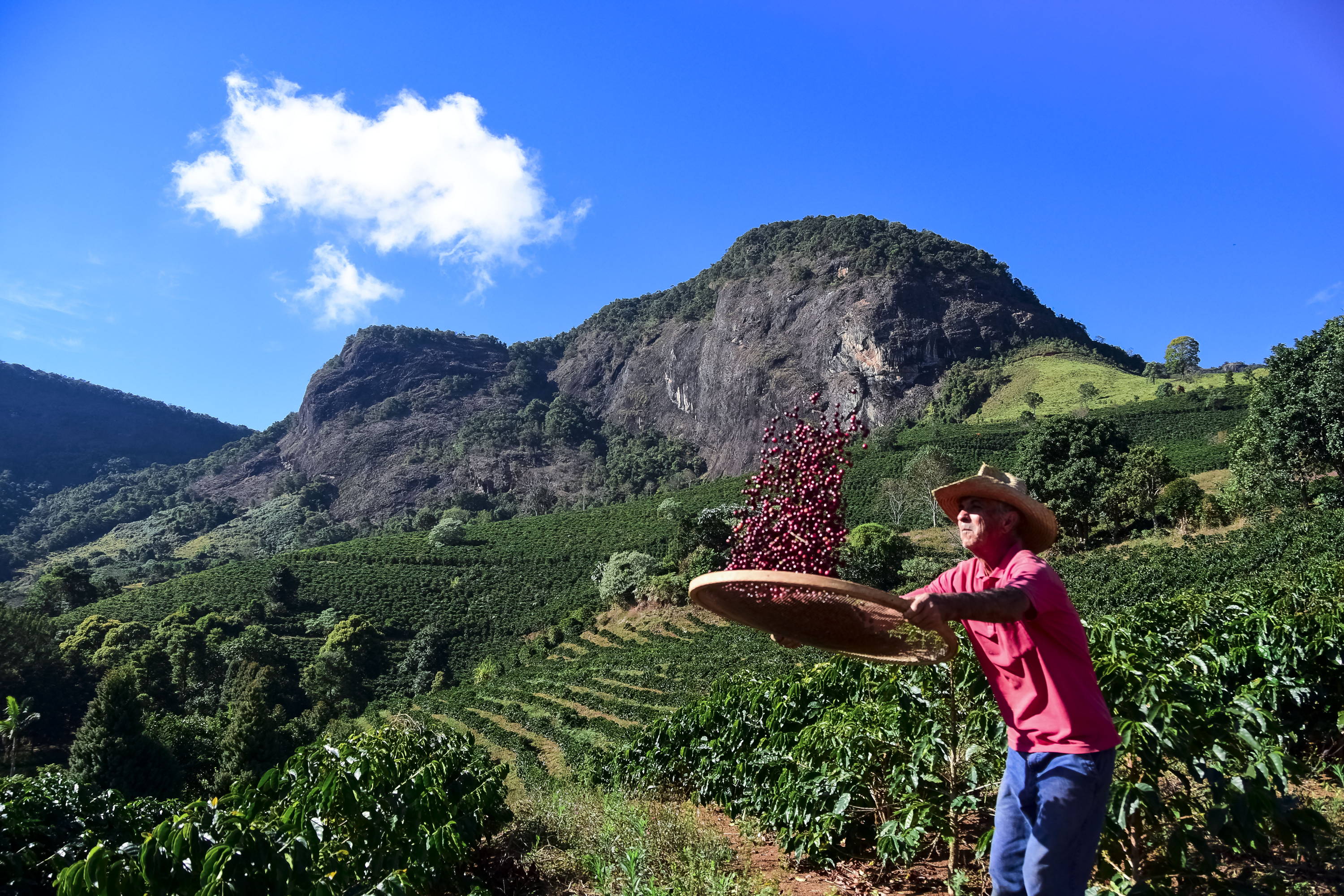 Sitio Santo Antonio do Prado, located within the Parque Estadual da Serra do Brigadeiro national park, was established in 1947 by Edio Miranda and his wife Maria Aparecida Milagres Miranda. Fairly small (by Brazilian standards) at 28 hectares, the farm is in a privileged position high in the mountains and benefits from an ideal climate, resulting in an excellent cup profile. Edio keeps his operation as green and sustainable as possible, preserving local rivers and supporting wildlife by maintaining "green runways" around and throughout the property.
African beds, or African drying beds, keep the coffee raised off the ground, allowing air to circulate more easily around the coffee. This helps the coffee dry more evenly and results in a cleaner, more consistent coffee, with less defects. The added bonus of this method is it requires far less effort to produce the arguably better results.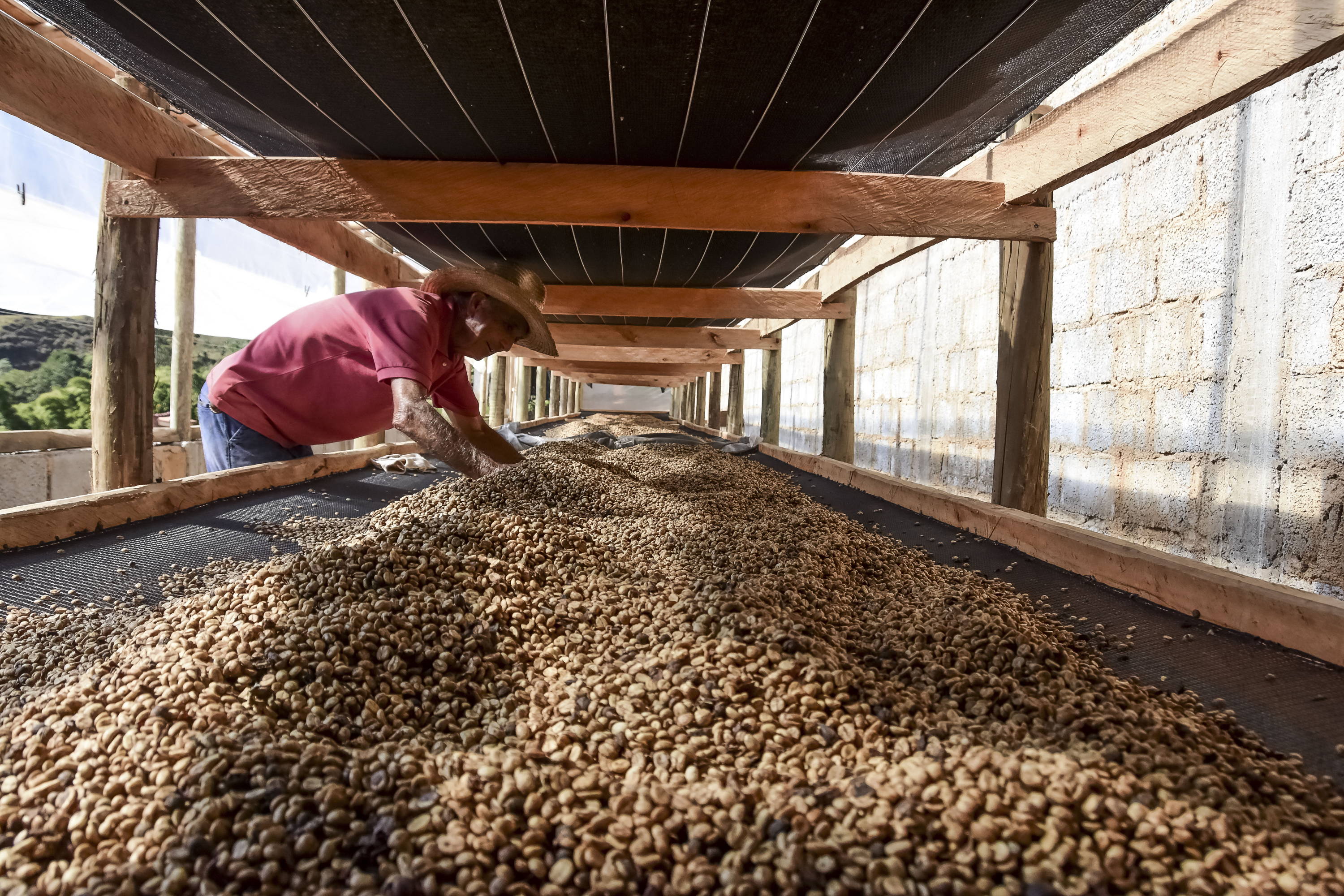 Origin photographs provided by 3Brothers.